Tag Archives:
MimboloveVintage Hotrod
This accident between a hot rod and a jeep resulted in a fatality. This contemporary newspaper picture shows officer Tommy Baxter standing behind the scene.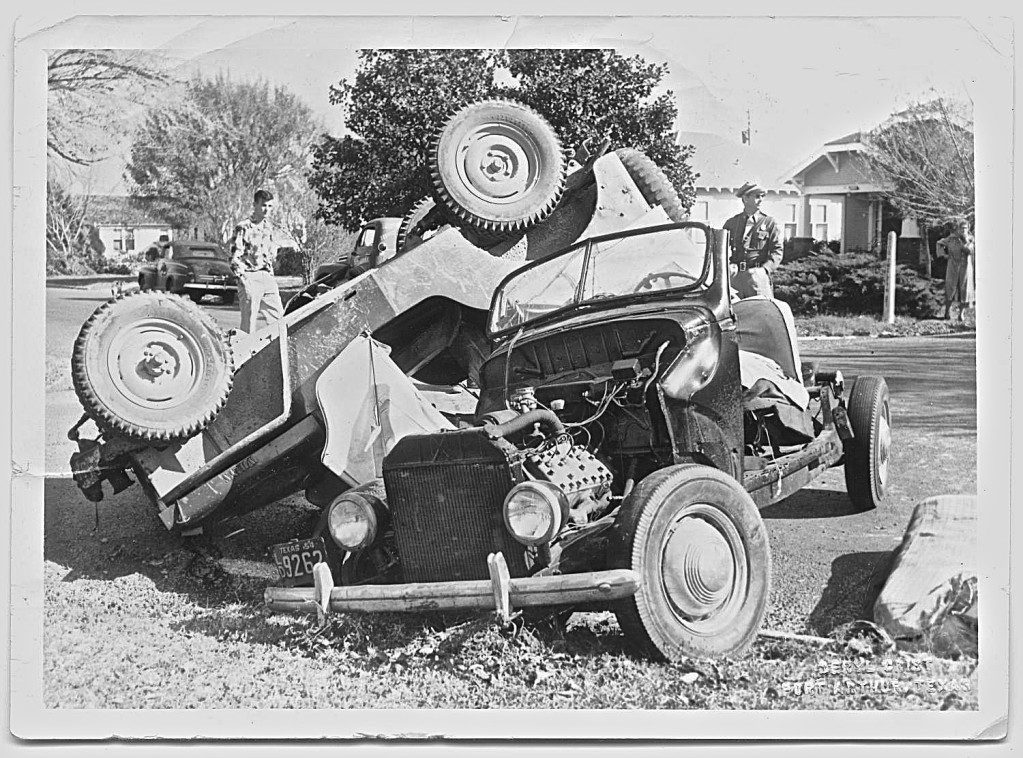 An early four cylinder model. Incredibly successful, introduced in 1974 with a 999 cc boxer engine, these first examples created a new category: Long Distance Riders (1000 miles per day). Smooth, comfortable and durable, using shaft drive, they set the mark for long distance cruisers. In spite of how it looks, the gas tank is really under the seat for better center of gravity, total dry weight under 600 lbs.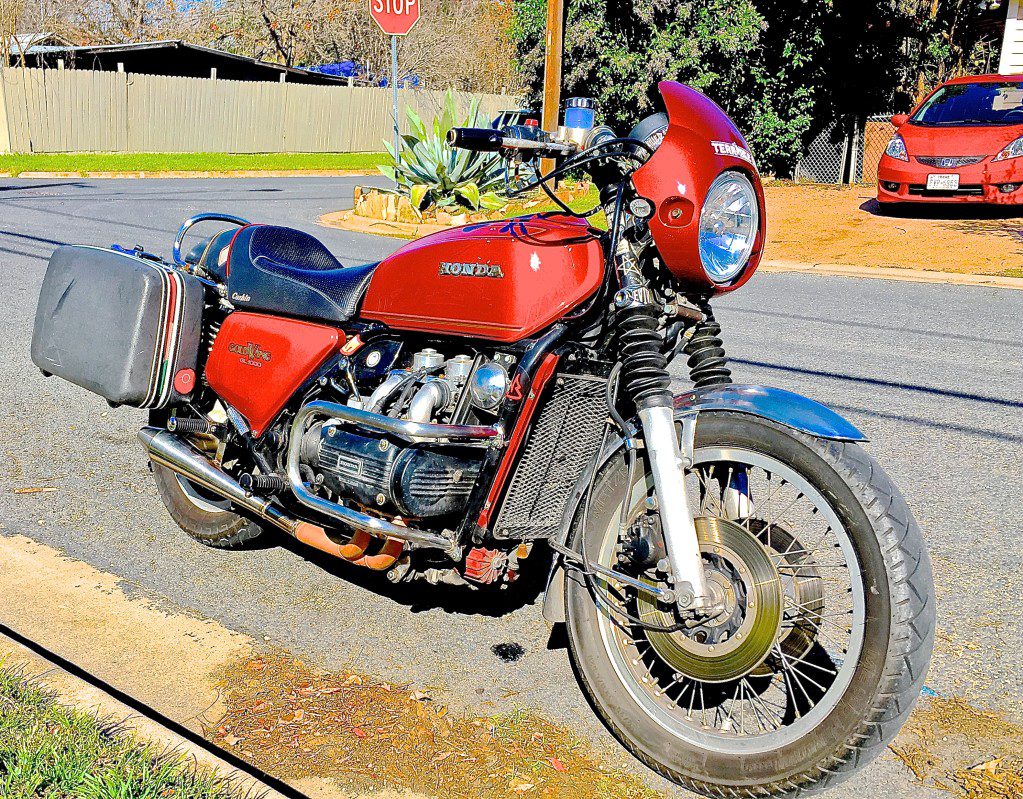 So refreshing to see a vintage hot rod of this era with vintage performance parts:  An Ansen aluminum intake manifold and a Stromberg 97 carb are visible. Powered by a 201 cu. in. flathead four making 40 hp, the stock car could do 65 mph, but this hot rod is more powerful and lighter. Ran across this wonderful vintage hot rod at a recent Hot Rod Revolution at Camp Mabry. Ford made about 4.5 million Model A's during its short run, from 1927 to 1931. Manufactured in six countries and licensed to the Soviet Union for an armored car used in WWII.