Tag Archives:
MimboloveMcLaren
To me, the most desirable supercar you might see in the wild. More info here.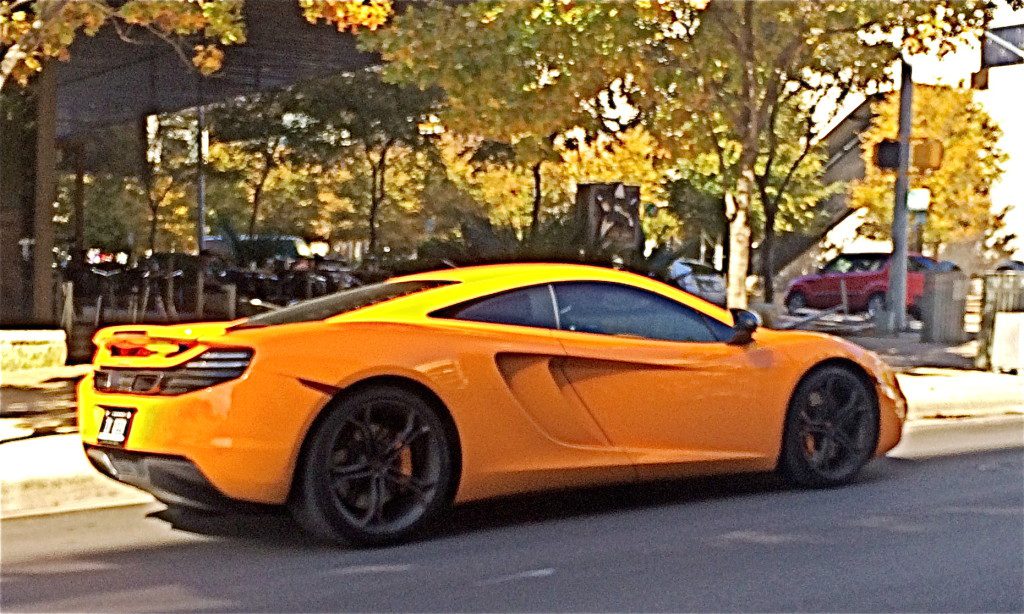 Never seen one in the carbon fiber flesh, cheap at $229k new, said to be supple and civilized, not high-strung and punishing like most of its competitors, but still capable of 205 mph.  Add lightness, as Colin Chapman used to say.  This is Porsche's formula, too.  Check out this road test.  Bruce McLaren was a successful race driver in the 1960s who began to build his own race cars. Although killed testing a car at Goodwood in 1970, the company has continually been a leading race car builder, now the second oldest in current competition after Ferrari.  See Elite Motorsports page on this car for more details.  Check out the size of the brake rotors.
McLaren pioneered carbon fiber in the early 80s in race cars and then in road cars.  Thanks to Elite Motorsports for allowing me to take these pictures. See permanent link at right under ATX Motor Links.   See what wikipedia says about this remarkable car.