Just Right: 1952 Ford Customline Custom on S. 1st St UPDATE: For Sale On Craigslist
Caught this car in turning lane. Subtle mods to front, paint and stance makes it look great.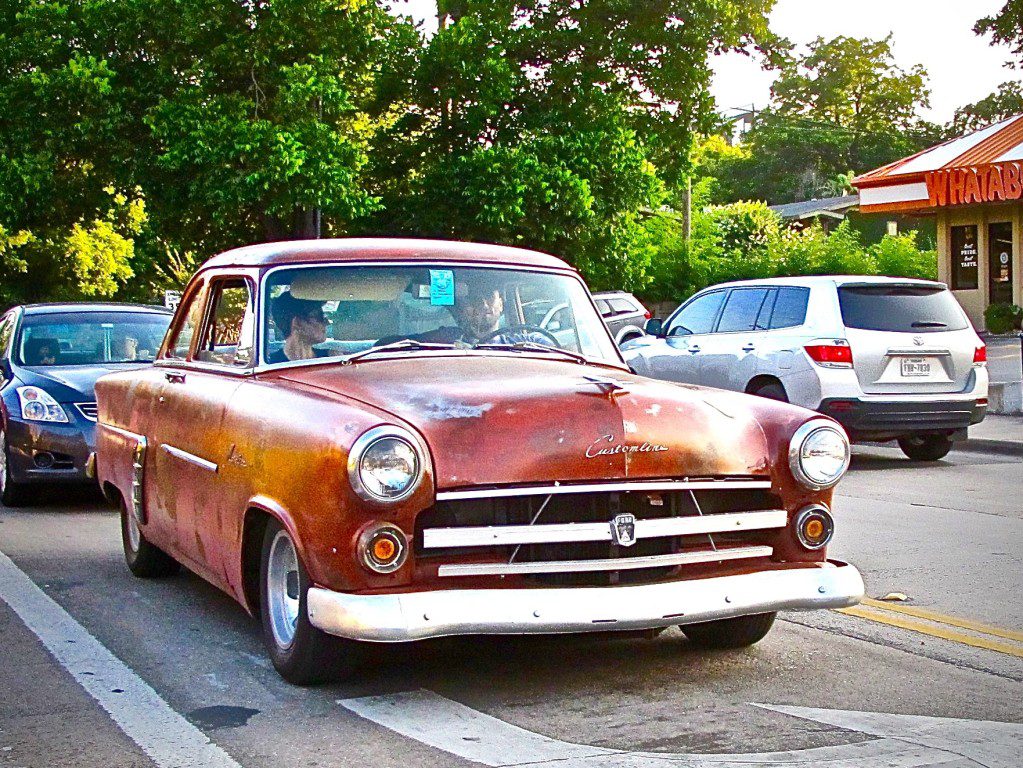 Update: This cool 1952 Ford two door is for sale on Austin Craigslist . Ad says it's powered by an 215 cu. in. OHV straight six, new that year, spinning a Ford-O-Matic transmission.
Thanks to FB friend Richard A: